Hi Everyone -
I'm somewhat new to dynamo - been toying with it off and on for the past few months as I have time between tasks here. But something Konrad posted (http://archi-lab.net/printing-pdfs-w-dynamo/) really grabbed my attention as something that would help out my workflow immensely if I could only figure out how to make it function.
I followed the post, I can make the script print my view set from Revit and it'll name the files they're Revit default naming, but I'm struggling on where the rename files node gets plugged in, so it'll rename those files that were printed. I'm still fairly new to all this so I'm probably missing something incredibly obvious, all report out in dynamo indicate "success" … but the rename isn't actually renaming right now.
I'm posting the image of my dynamo workspace - and a link below just in case that doesn't function. Any help would be immensely appreciated.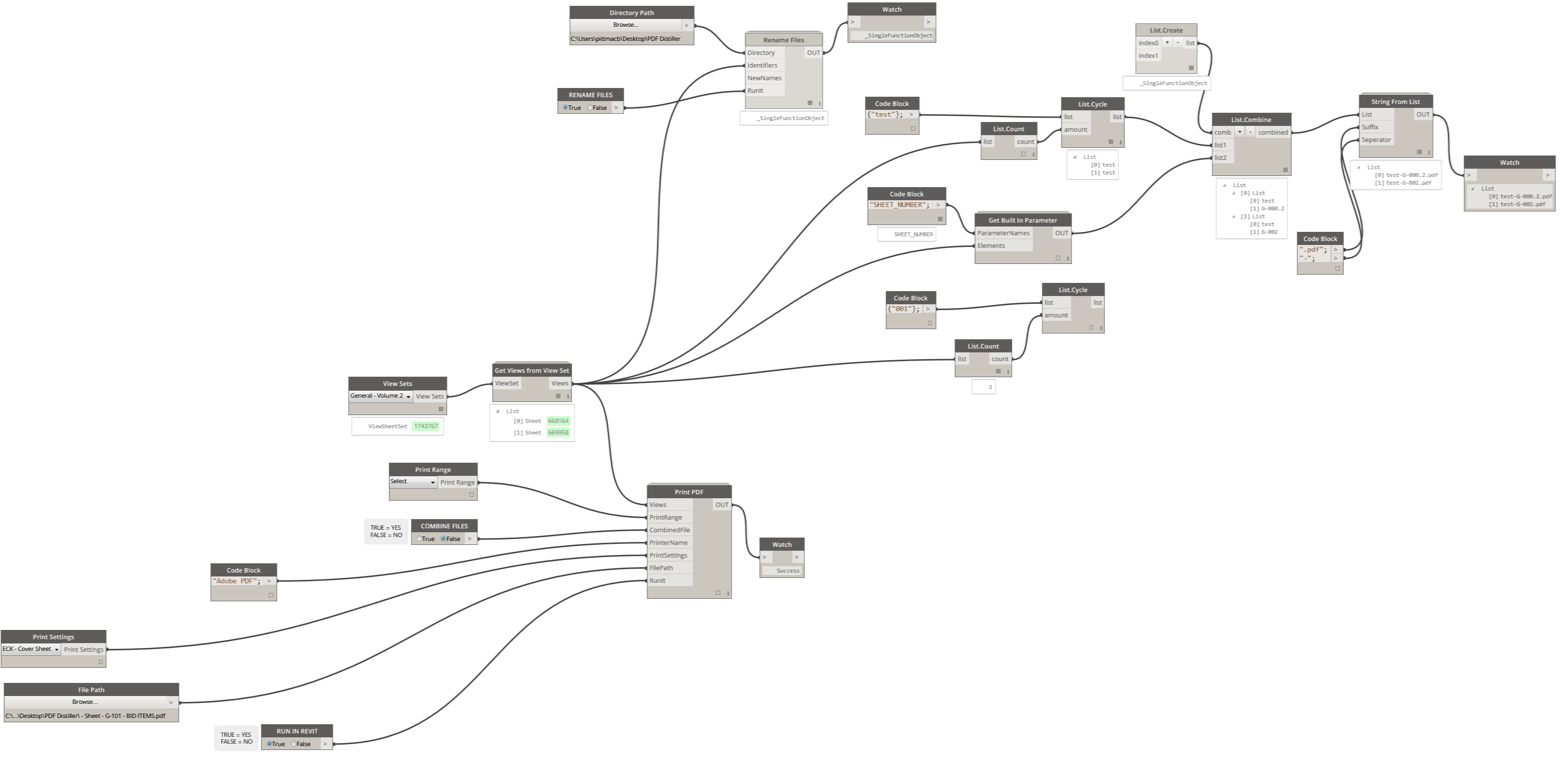 Thanks!